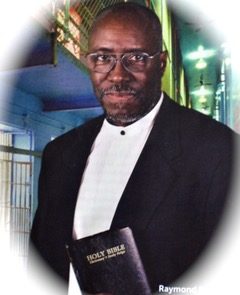 Raymond Bevins
Director
 


PRISON MINISTRIES

Prisons around the country are filled to capacity with inmates, but is God's message of forgiveness and hope also entering these prisons? The Emmanuel Seventh-day Adventists' Prison Ministries strives to meet each inmate where they are and bring them the message of God's forgiveness, righteousness, and plan for a better life.
 
Jesus and Prison Ministry

"Then the King will say to those on his right, 'Come, you who are blessed by my Father, inherit the kingdom prepared for you from the foundation of the world...[For] I was in prison and you came to me.' Then the righteous will answer him, saying, 'Lord,... when did we see you sick or in prison and visit you?' And the King will answer them, 'Truly, I say to you, as you did it to one of the least of these my brothers, you did it to me."  Matthew 25:34,36-37,39-40
PRISON MINISTRY RESOURCES
Mental Health & Substance Abuse Resources
North American Division Prison Ministries
United Prison Ministries
Jobs for Exoffenders
Jobs that Hire Felons
From Jail to Job
Federal Prison Statistics (any State)
Federal Bureau of Prisons
National Institute of Corrections
To find an inmate in Federal Prison
Prison Ministry Handbook – in English and Spanish—available at www.adventsource.org
17 Course Prison Ministry Development Curriculum—available at www.adventsource.org
Multiple PowerPoint equipping seminars available at festivalofthelaity.com

Prison Ministry Workshop: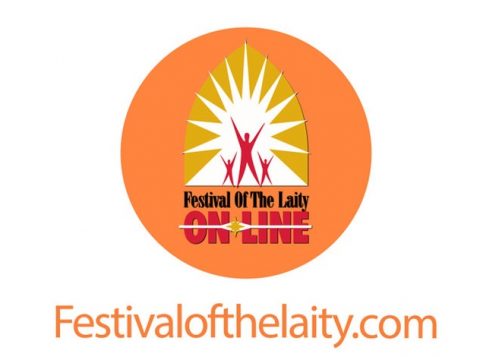 SAVED IN PRISON
BY REBECCA KNECHT

Iralee Medder (L)   Rebecca Knecht (R)
I'm a third-generation Adventist. I attended 12 grades and some college in Adventist schools. I sang solos and was a choir member. My children were Pathfinders, and I was on the staff. You may say, "So what? A lot of people have done that. There's nothing special here."
Life changed the day I found myself standing in 
front of a judge, hearing the word "Guilty." What just happened? I told the truth. My daughter and son told the truth. How did a jury not believe us?

I was sentenced to 8½ years in prison, plus five years probation, for something I didn't do. I couldn't even comprehend the length of my sentence and had no idea how I would get through, but God knew.

Arriving at Lowell Correctional Institution in Ocala, Florida, I was terrified! After settling in, I found a chapel list on the bulletin board and learned that a local Adventist church came on Friday evenings. I was so excited to attend their service before I was transferred to Gadsden Correctional Facility near Tallahassee, Florida — five hours from family and friends. After getting situated, I found, to my disappointment, that no Adventist church held services there.

However, one day I saw a Florida Conference Prison Ministries newsletter, and I was elated. I opened the pages and saw where I could write to ask for prayer and a pen pal. I mailed off my requests.

I started receiving the monthly newsletter, and it wasn't long until I met Iralee Medder through the Prison Ministries pen pal section. Her letters were inspirational and uplifting, and she often sent stamps. Sometimes, she sent copies of songs from the church hymnal. She also made sure I had the Adult Sabbath School Quarterly with Ellen G. White Helps. She faithfully wrote to me the remainder of time I was in prison.

After I had served my required 12-plus months in Gadsden, I requested a move to Hernando Correctional Institution to be closer to family and friends. I wrote to Iralee and asked her to visit. Pen pals didn't usually visit the inmates, but the authorities made an exception and gave her permission to see me. After Iralee's visitation was approved, she came to see me the next Sabbath. It was wonderful to finally meet my pen pal! We enjoyed visiting while a family member patiently waited for her.

When I was released in 2008, I returned to my home town to start probation. After completing less than nine months of a five-year probation, I requested a termination of my probation, and it was granted. My probation officer said he had never seen anything like that in all his time as a deputy and a probation officer. I looked at him and said, "It's a God thing." In 2009, I rededicated my life to God, and Iralee attended my rebaptism.