It is our hope and trust that the following links and resources will be a help to you in your walk with Christ:
---
Personal Bible Studies
If you would like a personal bible study with a local pastor or
church leader please email: 

Elder Billy Wright
bwright@swrgc.org


OTHER LINKS OF INTEREST

800HisWord.com – You can browse Bible topics, request free materials, send prayer requests, or connect with Bible counselors who are standing by to be your partner in finding the best way to continue to grow in your relationship with God. Helpful resources as you learn more about God and His love for you...through His Word. 

Beginners Bible Studies – Bible studies that will help the beginner get acquainted with the Bible and zero in on one topic at a time.

The Appearing – View five Bible lessons about the signs of Jesus' appearing, and download five videotaped presentations for your video iPod or online viewing.

Answers for Me – Learn what the Holy Scripture has to say about your past, present, and future destiny. Learn how to study the Bible for truth and personal guidance. Includes "LifeSavers," 16 Scripture-centered lessons that can be completed at your own pace. Instant lesson processing and return.

Bible Courses for visually impaired - Christian Record Services has several different correspondence courses available in braille, on cassette, and in large print. You do not have to own a Bible, as texts are quoted for you. The large-print and braille versions have quizzes for you to complete and return to them for grading. Certificate is given after completing each course. The audio courses have no quizzes to return and no certificates are issued.

Bibleinfo.com – Helping people around the world discover what the Bible says about life's big questions! Here you will find counsel, direction, encouragement and help - all from God's Word.

Discover Bible Guides in Streaming Video 

The Focus on Prophecy Bible Guides – Bible Prophecy will come to life as you study these beautifully illustrated, easy-to-follow guides. Unlock mysteries about God and His plan for you and our world. Know God better through His messages in the books of Daniel and Revelation. Discover that the Bible predicts accurately the rise and fall of nations. Understand the meaning of the Mark of the Beast, the Antichrist, and the Millennium.

It Is Written – Several Bible study tools on this site include "The Discover Bible Guides," "New Beginnings," "Unsealing Daniel's Mysteries," and "The Search for Certainty."

"Journey of Joy: Healthy Emotions and Holy Hearts" – An 11-part DVD Bible study series especially for women (but men enjoy it also). A Leader's Kit priced at US$49.99 is available for leading a group study. It includes the DVD lessons recorded by Carla Gober, PhD, MS, MPH. Director, Center for Spiritual Life and Wholeness, Loma Linda University, and one Participant's Guide. Discover how you can experience joy even during life's darkest moments. Examine the connection between a woman's emotions and her spirituality. Uncover new ways to study Scripture. Experience laughter and tears through learning techniques such as drawing, journaling and role playing. And most importantly, revel in the Lord's blessing on your Journey of Joy. Study guides are also available in packs of five.

Native New Day – Written for Native People by Native People, these 30 guides will take you on a journey through the Bible's main themes. You'll discover just how relevant this ancient book of wisdom is for people facing the 21st century's challenges. Beautifully illustrated to reflect the rich Native heritage. They are available both by mail and online.

Sabbath School Lesson Studies – Every week a different Bible lesson is discussed during Seventh-day Adventist Church study hours, usually at 9:30 a.m. apart from the worship hour which usually begins around 11 a.m. (check local church times). Visitors are always welcome and participation is voluntary. The congregation usually breaks up into smaller groups in different rooms or areas of the sanctuary to talk about the lesson for that week, but some have a "general" lesson study led by someone from the pulpit, and discussion may depend upon the size of the audience. The lesson themes change four times during a year (one quarter of the year divided into 13 weeks each). This is true for each age group of youth and children as well. You can find lesson studies for each group at the following Web sites: www.SabbathSchoolU.org (predominately for young adults) and at www.SSnet.org (includes all levels). There are audio discussions online, teacher's helps, outlines developed by some teachers, as well as the children's and youth's division studies at these sites. You can watch recordings of discussions online at http://hopess.hopetv.org/.

Sabbath Truth – Everything you want to know about the Sabbath.

The Shema Israel Bible Course – Designed for people with Jewish heritage or even Christians who wish to rediscover their Jewish roots. Shaped from a specific Hebrew perspective this course takes into account not only the Hebrew text but also the testimony of ancient Jewish sources. 

Surprised by Love – A 10-part DVD Bible study series by Elizabeth Talbot based on her book by the same title. In this series you will meet Jesus in a more intimate way than ever before as you learn what the Bible reveals, from Genesis to Revelation, about His amazing role as our Go'el (Kinsman-Redeemer). This series, especially for women, covers God's surprising plan, beauty, promise, kinship, faithfulness, rescue, grace, assurance, reunion, and restoration. These lessons are designed to be especially effective when used in conjunction with a small group. No matter how you use them, you will be blessed beyond measure. Find it online, or contact your local Adventist Book Center. Also available in Spanish (español)

RESOURCES FOR KIDS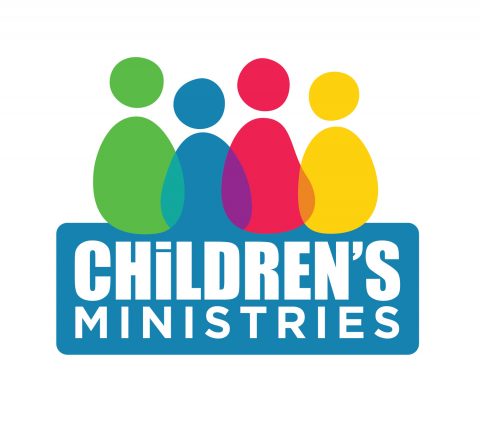 ChildMin.org
KidsBibleinfo.com – Provides big answers for little people from the Bible. A safe place for kids to find Bible answers to their questions, character building stories, games and more.
KidZone – Just for kids- Games, puzzles, Bible Guides and stories have been posted at KidZone. Site is self-grading. 
My Place with Jesus – A brand new interactive online Bible study series, soon to be launched by It Is Written television program. Go to the web site and sign up to be notified as soon as it launches.
AGKidMin: This is the website of the National Children's Ministries Agency, which exists to serve the local church, its pastors, and laity in their pursuit of excellent ministry to the children of their church and their communities. It endeavors to unify the many facets of a local church's children's ministry and strives to help the local church grow by attracting, reaching, and discipling children and their families.
Kidology: This website aims to equip and encourage those who minister to children by providing practical training, creative teaching resources, and personal consultation.
Rainbows: This website provides excellent resources, tips, articles, and ideas on helping children deal with grief and hurt.
Children and Baptism
Children's Baptism
Click here for some baptism resources for children.
Children and Baptism
What response do we give children when they ask to be baptized? How do we go about preparing them to accept God's grace and to walk joyfully in His path? What resources do we use to get our primaries and juniors ready for baptism? What do they need to know before baptism? What is the best age for baptism? All these are relevant questions that need answers today.
Research indicates that a child around the ages of 7-10 years, receive a spiritual awakening. We should not hesitate or discourage children who genuinely want to give their hearts to Jesus. If we don't respond to their exciting decision to follow Jesus and be baptized, we may lose the golden opportunity to do so later for such a desire may fade away.
Making a decision to follow Jesus is a serious step toward spiritual growth. The Church Manual, p. 29 concurs that:
"Baptism is a spiritual relationship. It can be entered into only by those who are converted. Only in this way can the purity and spiritual caliber of the church be maintained. It is the duty of every minister to instruct those who accept the principles of the truth, that they may enter the church on a sound, spiritual basis. While there is no stated age for baptism, it is recommended that very young children who express a desire to be baptized should be encouraged and entered into an instruction program that may lead to baptism."
Ellen G. White also recognizes that children do make serious decisions for baptism. She counsels the church in Testimonies, vol. 1, p. 169 that:
"Children of eight, ten or twelve years are old enough to be addressed on the subject of personal religion. Do not teach your children with reference to some future period when they shall be old enough to repent and believe the truth. If properly instructed, very young children may have correct views of their state as sinners, and of the way of salvation through Christ." 
 
AFFIRMATION OF FAITH
When a child makes a decision to become a follower of Christ, the Children's Ministries Coordinator should encourage the church leadership to arrange a service of Affirmation of Faith for that child. Such a ceremony helps to affirm the child's decision and to let him know that the congregation rejoices with him/her for making such a commitment.
 
BAPTISMAL BIBLE STUDY
Select and use a child's baptismal study guide or any other appropriate Bible study material for children approved by the Adventist church. The following study guides are recommended for use with children:
• A Reason to Believe, by Chris Blake, ed. Hagerstown, MD.: Review and Herald Publishing Association, 1993.
• ChristWise: Discipleship Guide for Juniors, by Troy Fitzgerald. Hagerstown, MD.: Review and Herald Publishing Association, 2002.
• ChristWise: Discipleship Guide for Teens, by Troy Fitzgerald. Hagerstown, MD.: Review and Herald Publishing Association, 2002.
• God Loves Me 27 Ways, by Charles Mills. Silver Spring, MD: General Conference Children's Ministries Department, 2004.
• Good News For Today, by Marjorie Gray. MultiVisual Productions, 1989.
• It's My Choice, by Steve Case. Hagerstown, MD.: Review and Herald Publishing Association, 1996.
 
BAPTISM
After the child has completed the Bible study and is ready to become a church member, present his/her request for baptism to the church board. On the day of baptism when the child will be examined publicly, ask the pastor to use the "Simplified Baptismal Vows." by Steve Case. This is easier for the child to understand the vows as he or she makes a commitment.
 
SIMPLIFIED BAPTISMAL VOWS 
1. I believe in God the Father; in His Son, Jesus Christ; and in the Holy Spirit.
2. I accept the death of Jesus to pay for my sins.
3. I accept the new heart Jesus gives me in place of my sinful heart.
4. I believe that Jesus is in heaven as my best friend and that He gives me the Holy Spirit so I can obey Him.
5. I believe God gave me the Bible as my most important guidebook.
6. By God living in me, I want to obey the Ten Commandments, which include the observance of the seventh day of the week as the Sabbath.
7. I want to help as many people as possible to be ready for the soon coming of Jesus.
8. I believe God gives special abilities to His people, and that the Spirit of Prophecy is given to His chosen people.
9. I want to help God's church with my influence, effort, and money.
10. I want to take good care of my body because the Holy Spirit lives there now.
11. With God's power, I want to obey the basic principles of the Seventh-day Adventist Church.
12. I want to be baptized to show people I am a Christian.
13. I want to be a member of the Seventh-day Adventist Church, and I believe this church has a special message to give to the world.
TV/Satellite Channels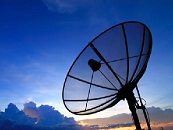 Breath of Life Ministries
Breath of Life Ministries is dedicated to sharing the healing Gospel of Jesus Christ in the context of the Three Angels' Messages of Revelation 14. This is done through the production and distribution of Christ centered quality television and media programs and support materials that are intellectually stimulating, Bible-based, and designed to help people choose a quality of life found only in following Christ.
OTHER BROADCAST VENUES      

3ABN     Watch Now
Three Angels Broadcasting Network (3ABN) is the "Mending Broken People Network," a 24-hour Christian television and radio network. 3ABN's focus is to present programming which will reach people right where they are hurting. 3ABN offers divorce recovery programs, drug and alcohol rehabilitation, cooking and health programs, stop smoking and weight loss, programs that deal with children and family issues, organic gardening, natural home remedies, gospel music programs, as well as a variety of inspirational themes from the Bible for children and adults.

HopeTV     Watch Now
The Hope Channel is a Christian television network that seeks to bring everlasting hope to people around the world. We believe true inner peace and contentment is found in Jesus Christ. Our programming is designed to help people experience the abundant life that Jesus promised in John 10:10.
Our programs communicate our core beliefs from the Holy Bible: · God is love and He has revealed Himself in His Son Jesus Christ. 1 John 4:16; John 14:9. · Jesus is the divine Son of God and is not a created being, but is the eternal God. John 1:1. · Jesus came to this earth to live a perfect life without sin and give His life on the cross to pay the penalty for our sin. Romans 5:6-10. · When Jesus comes into our lives He makes us new creatures. 2 Corinthians 5:17. He writes His law in our hearts and we seek to live in a way that honors God. Hebrews 8:10; John 14:15. · Bible prophecy reveals that the end of this world is imminent and Jesus will soon return. Revelation 22:12. · Our mission is to help people prepare to not only live for Jesus in this world, but to also be prepared for His soon return. Revelation 22:17.

AFTV     Watch Now
Amazing Facts Television is giving people the biblical answers they need to make an informed and heartfelt decision for Christ, and equipping them to lead others to Him.

ADTV     Watch Now
Amazing Discoveries is committed to exposing deceptions and errors in the religious realm, history, science, media, and health. We accomplish this mission through seminars around the world, as well as through publications and broadcasting via internet, radio, and television. Our material attempts to provide life-changing information and to reveal evidence that allows people to make better decisions for their lives.

Weekly Sabbath School Video
 (with Doug Bachelor)  Click Here
 
MissionTV.com  Click Here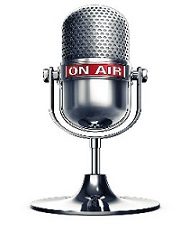 LifeTalk Radio     Listen Now
In a busy, confused, and often uncertain world, LifeTalk Radio brings you hope and stability through Christian music, Bible teaching and inspirational messages. You'll enjoy our personable talk-show hosts, our programs about health and the family, and our inspiring music. We have something for the children, for people with inquiring minds, and for those who want to know God better. Surf our web site for Bible lessons, information, and many more good things. One of our listeners said of LifeTalk Radio: "It sets the focus for my mind and my day on positive and uplifting themes and music." We hope this will be true for you.
We value your beliefs and opinions, and encourage you to join our live call-in programs or give us a call at any time, day or night. We appreciate your listening to us, and we want to listen to you. Enjoy life! We're connecting people with Christ! -Steve Gallimore, President, LifeTalk Radio
Kids Club for Jesus    click here
In this website, young children can find on-demand Christian programs that are aimed at their spiritual growth. There are other wonderful and helpful activity ideas that will help to keep your child positively engaged. From arts and crafts, devotionals, science, and more, click the link above to begin an adventure with Kids Club for Jesus.